Yoga with Amanda Brown
Amanda Brown offers biodynamic yoga classes at Roselidden on Tuesday mornings from 10.00 to 11.30.
Further information from Amanda on 01326 318776 and on her website Ground of Being
Shiatsu Massage
Kate Burford offers Shiatsu Massage on Wednesdays in the Hayloft.
For more information, and to book places, contact Kate on 01736 350517
kateburford@blue-earth.co.uk
Women's Wellbeing Workshop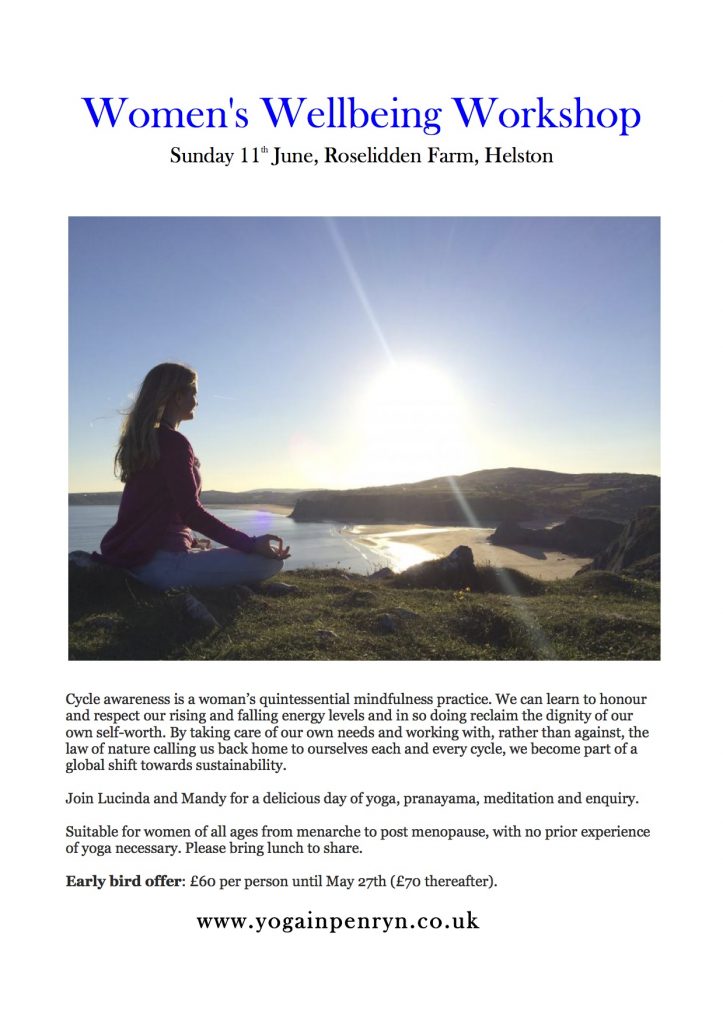 Having a Head: Consciousness Explored

A free Antiuniversity event with Fred McVittie
Tuesday 13 June, 7.30pm
What does it mean to be alive and awake? Are you conscious of reading these words?
How about now?
Now?
This session will offer an introduction to some ideas around consciousness. What it is, how it is described by the various branches of science, and how these descriptions differ from how those found in spiritual practices. A central theme will be an exploration of the relationship between consciousness and the body.
We will begin with a presentation outlining some of the current thinking around this topic and will also be trying out exercises and having discussions to better enable shared understandings to develop.
For ticketing seeEventbrite

For more information on the Antiuniversity see Antiuniversity
Fred McVittie has taught for many years in higher education, most recently at Falmouth University, where his research included enquiries into consciousness and the performing body. He is also the owner of Cornish Edible Insects, the only producer of insects for human consumption in the South West.