NEWS
Welcome to 2017!
Let us hope that the world is a more peaceful and happy place than it appeared to be in 2016.
We are finalising a programme of events for the year, and will publish details in the near future.
In the meantime regular events continue. In the Long Barn and Hayloft, Jos leads T'ai Chi and meditation classes, and hosts the End of the Road Cafe sessions. Kate Burford  offers Shiatsu, Amanda Brown offers yoga, Paula Fairweather teaches Mindfulness and Pip Wright directs singing workshops.
The Bull Pen restoration continues; it now has a slated roof, the walls are cleaned and pointed, so the next step is to make it watertight with windows and doors, then work on the interior; It will get finished sometime!  Our intention is for it to be a  further space for quiet contemplation.
DIARY DATES FOR  2017
T'ai Chi classes with Jos are on Tuesdays at 17.30 and Thursdays at 09.15.
Yoga classes with Amanda Brown are at 10.00 on Tuesdays.
Shiatsu with Kate Burford takes place by appointment on most Wednesdays.
April
Sat 29 Film screening; Akong, A remarkable life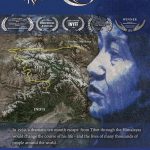 May
Wed 3  Death Cafe
Sun 7 Yoga with Lucinda Pimlott
Fri 12 to Sun 14 Bhodidharma & the movement of Buddhism across time and culture with Fiona Nuttall of Cornwall Chan
Sat 20  TM with Wayne Robbins
Fri 26 to Mon 29 The Compassionate Warrior; a T'ai Chi Retreat with Tew Bunnag
Mon 29 to Wed 31 Vinyana Association; Compassionate Care at the end of Life, Part 1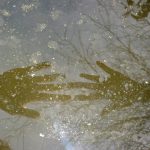 June
Sat 3 Meditation day with Mindfulness Cornwall and Jenni Wilks
Sun 4  Summer Concert by Camerata Kernow
Wed 7  Death Cafe
Sat 11 Restoring Woman with Mandy Adams
Fri 23 to Sun 25 Vinyana Association; Compassionate Care at the end of Life, Part 2
July
Sat 1 to Sun 2  Visit by the Venerable Lama Chime Rinpoche
Wed 5 Death Cafe
Thurs 6 to Mon 10 Solace of Souls Course
Sat 15 Zen Brushwork with Jos
August
Wed 2  Death Cafe
Thurs 24 to Mon 28 Earth and Being; T'ai Chi and Calligraphy with Jos Hadfield and Louanne Richards
September
Wed 6  Death Cafe
October
Wed 4 Death Cafe
November
Wed 1  Death Cafe
Sun 5 Well Woman with Mandy Adams
December
Wed 6  Death Cafe
Sun 16 Christmas Concert with Camerata Kernow