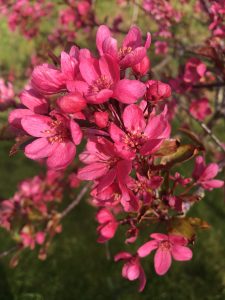 Taking time to care for ourselves
Jos continued the ongoing programme of taking care of ourselves with this 4 week course, held on the afternoons of July 10, 17, 24, 30, 2019. It was open to everyone directly or indirectly involved in care, whether for self or another, regardless of professional or personal experience.
It covered issues such as
Managing our own well-being in the face of constant and ongoing demands.
Keeping a sense of balance to maintain compassion.
Personal preparation to encounter life's challenges – and thereby appreciate and enjoy it more fully.
The course comprised:
Introduction of simple exercises – connecting breath with moves and sounds.
Training to understand and feel for presence, compassion and transformation.
Learning to slow down and look after ourselves even when there does not seem to be the time to do so.
Working singly, in pairs and as a group, to have opportunity to share personal experiences with each other.
Time to review what we are learning and how we can quite easily make positive changes that will impact on ourselves and others for the better.
Taking Care of Ourselves
During April and May 2018 Jos started this programme of Taking Care of Ourselves with taster days and a four week course aimed at helping anyone involved in palliative care to look after themselves.