Jos is a founder member of the Vinyana Association in Spain, and is a qualified spiritual companion in end of life care.
The Vinyana Association was instigated by Tew Bunnag, Dr Vicente Arraez, Dr Suzi Cortez and Dr. Enric Benito to offer formal training in end of life care that connects body, mind and spirit. Spirituality has been widely identified as an important resource for patients when facing illness. Being present and maintaining compassion are essential when accompanying those facing end of life.
Compassionate Care at the end of Life.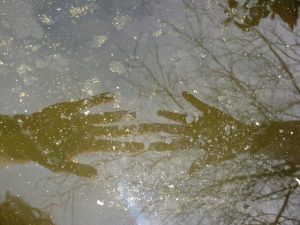 The first course in 2017, offered over the equivalent of 2 weekends, has now taken place.
Details are as follows. Further courses are being planned, and details will appear here when finalised.
Course Leaders; Tew Bunnag, Vicente Arraez
Susy Cortés & Jos Hadfield
Location; Roselidden Farm, Trevenen Bal, Helston TR13 0PT
Background;The Vinyana Association have been offering a complete training programme in Spain since 2014 to both family carers as well as to professional health workers.
But much more work is needed to ensure that the process of dying becomes humanised and integrated into our culture
and that the service of spiritual companionship is eventually available to everyone.
To this end Vinyana has established a training programme for volunteers. In fact, this refers not just to those who might wish to help in a hospice or a health centre,
but to anyone who is interested in having the basic skills with which to accompany a dying person.
This programme is a distillation into 40 hours of the longer

professional

course, and is being
offered in the UK for the first time this spring
.
Objectives.
To familiarize with the phases of terminal illness, as well as the needs of the patient and family members.
To understand the role and function of spiritual companionship.
To explore different ways of accompanying.
Methodology.
The training is fundamentally experiential.
Background knowledge, including a bibliography, will be provided, but the emphasis will be on exercises and practices adapted from different spiritual cultures, as well as role playing.
Second Module
The Family and the role of family members.
Skills needed in communicating difficult situations.
The tasks of the volunteer.
A flyer from the first course with all the above info is also attached for you to pass on to any who might be interested.